Affordable Housing
Solution Provider
Provision of consultation, design, and building management
solution services including engineering design, construction
supervision, and building information modeling services.

Continue to strengthen our
position in affordable housing
solutions within the peninsular
Malaysia.
To provide a digital platform to
deliver community services and solutions
related to affordable housing information,
investment, and design/construction, by
leveraging on the mobile application platform.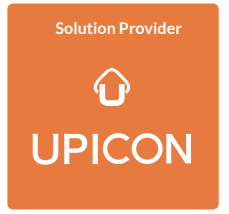 This Affordable Housing Solution suggests a new business model that:
To create revenues through costing strategy, innovative leasing, and funding methods
A flexible design for the value propositions; and
Increasing the quality of production through industrialization strategy.
Past records
2009 – 2023
Total No. of
Projects: 81
Total No. of Units
Sold: 2000
Total GDV > $1 billion
>20 years experience in affordable housing design & construction
Ability to solve landed housing issue
at affordable price
Ability to manage well through costs strategy
High Quality & Value added
Demonstrated in high take-up rates
Diverse product portfolio to mitigate risk
Sustainable & Affordable Development
Experience in JV projects with landowner/ construction firms to maximize profit.
Experienced Management Team
Founder has approx. 20 years of experience in the sector
Supported by competent management team
Ability to solve the problems on time
" 2023 is set to be an exciting year as the Group forges ahead to maintain the growth momentum. "
Viewing land as raw material to be replenished in a timely manner, the Group selectively targets quality land with good catchment and potential.
With our strong balance sheet and cash position, the Group shall be looking out for more good land to build our development pipeline and we are on track to meet our land acquisition target. We had a head start; in October 2011 itself, we acquired a piece of land in Dengkil, Selangor, Malaysia to mark another success in our book of success. When we embarked on our journey to the next level of growth, we knew what we wanted to achieve. We want to be recognized as a renowned developer who is responsible to set a better standard for others to follow. Having charted our course, we went all out to implement the strategies, and the result was a year of record of surplus revenue and profits. We were the trailblazer in en-bloc sales of commercial developments, setting new benchmarks for the market.
COMMERCIAL DEVELOPMENTS
The Group's commercial portfolio grew at an impressive pace, setting new benchmarks in Malaysia for en-bloc sales and the quality of designs. We are close to completing our projects earlier than scheduled. The efficiency of our construction gives us enough time to chart a new course for the future.
INVOLVED IN PLANNING
Bayou Lagoon Park Resort, Melaka Bayou Lagoon Park Resort is an award winning development comprising of exclusive water park, hotel, convention centre, service apartments, club house and retail centre.
The unique resort style service apartments is planned and designed as the perfect destination for the family to have pleasure and work. It comes with everything you need to enrich your life. With retail centre available for rent or sale to expand your business, Bayou Lagoon Park Resort offers a ready and abundant market comprising holiday makers, residents, business professional, visitors, etc.
Based on The Affordable Homes Solution Provider, Malay Reserve Land has its target market opportunity where the local government has always focus on the raise of standard living for Malay Indigenous group. Upicon has tapped the available resources and manpower skills available, with strong networking established in the market further penetrate into the Affordable Homes caters Bumiputera sub-segment as their business agenda.
We have made our JV partners a millionaire through our Affordable Housing Solution Provider
When the value of a property increases, it is called appreciation. Another type of appreciation that can come into play is known as forced appreciation, the concept of increasing the value by physically improving the property. Forced appreciation is purchasing a property that's not a good investment and making it into a good investment.
Our company applies the forced appreciation concept. We develop the Malay Reserve Lands of our JV partners to increase the value of their lands. This is a huge leap towards a stable economy for the Malay indigenous group. In those days, many Malay Reserve landowners were skeptical in selling or finding a joint venture partner for their land due to the landowners not wanting to lose control of their land and the landowners want their heirs to have a property to be passed down to.
With our successful completed projects to date, we have made 38 landowners a millionaire by developing their lands. We have 18 projects under construction and another 25 projects proposed in the near future. This shows that we will have approximately 80 landowners whom we have and will have made millionaires by the year 2022.
Dato' Louis Chai Ming Foo
Chairman, Managing Executive Director,
Malaysian
Dato' Louis Chai Ming Foo is one of the founders of Moscon Group and is currently its Managing Director. He graduated from the Chinese Culture University at Yang Min Shan, Taiwan, with a Bachelor of Business Administration, majoring in International Trade and Marketing Planning.
Dato' Louis Chai has more than 20 years of experience in property development and construction. Under his leadership, Moscon expanded its business focus from construction to infrastructure and property development.
Moscon Group has been committed to developing affordable, program-enriched housing for low-income families, seniors, and people with special needs who lack the economic resources to access quality safe housing opportunities.
Under Dato' Louis Chai's leadership and management, Moscon Group has the ability to handle every aspect of affordable real estate development including project financing, community outreach and planning, construction management, property management, and asset management. We are one of the only few developers that provide affordable housing for all low-end moderate-income populations. Furthermore, we have partners with public, private and government partners to combine the best affordable housing development practice to build our communities.
Over the years, Dato' Louis Chai has been involved in the Malay Reserve land development. Those projects indirectly provide an important economic boost to Malay landowners. Moscon Group will act as the developer and joint venture with landowners to develop their land into residential or business centers which provide high margins and return to landowners. Dato' Louis Chai is the Chairman and Founder of HBW Group, which manufactures and distributes unique beauty and healthcare products. i-Young is a brand owned by the company and is now a leading brand in the market in the sheep placenta products market.
Mr. Ong Poh Huat
Executive Director,
Malaysian
Mr. Ong Poh Huat is a director of Goldexcel Development Sdn Bhd, Bukit Bangga Development Sdn Bhd, Summit Flag Sdn Bhd, and Kinraya Development Sdn Bhd. Mr. Ong has been involved in property development and building construction for the past 30 years.
He had completed multiple projects at the Majlis Daerah Kuala Langat and had also participated in the Bandar Sungai Emas Banting development scheme.
With his vast knowledge and experience, he has completed a few housing projects in Kuala Langat. There are a few projects that are currently running in Kuala Langat and Klang as well. He is also currently investing in a durian plantation in Pahang.
Datin Seow An Nee
Executive Director,
Malaysian
Datin Seow An Nee is a director of Moscon Sdn Bhd. She is actively involved with the management of the property management business. She earned her Degree in Business Administration (Taiwan).
Datin Seow has more than 19 years of experience in housing development, management, and project planning. Prior to joining Moscon, she held a senior executive positions in various districts in the State of Selangor as Assistant Manager and Administration at Harp Soon Construction Sdn. Bhd. , Lian Harp Development Sdn Bhd and T.H.N Development Sdn Bhd.
Datin Seow has extensive experience in dealing with the development authorities during the early stages of each project and working closely with the marketing team in assisting to promote the launched projects.
Datin Low Tan Yu
Executive Director,
Malaysian
Datin Low is a successful businesswoman in a housing development and construction firm. Datin Low has been involved in property development and building construction for the past 31 years. She is one of the shareholders and directors for other famous housing development companies as below:-
LIAN HARP DEVELOPMENT SDN. BHD.

T.H.N. DEVELOPMENT SDN. BHD.
Moscon has its competitive advantage in the existing affordable homes target market segment

which makes them a successful player in the industry: –

All the board members have an average 25 years of experience in Construction and Property Development.

Established and proven track record with over 15 years of Group operating history in Construction and Property Development projects.
Extensive and diverse experience and capabilities spanning from conception to commissioning including master planning, detailed design, supervision and project management.
Application of technology improvement in construction and development enabled greater efficiency and performance.
Enable to leverage business with all projects joint venture with the existing capable landowners to achieve greater margin of profitability.
Projects undertaken so far are all financing free from encumbrances to achieve profit maximization.This is another strategy adopted in business to achieve overall Group Sustainability.
Manage and control well in construction development operating cost.
A group of team which has great networking with the Malay landowners in urban and suburban areas enabling joint venture collaboration opportunities. Based on existing land banks available, there are at least five years ahead of project development foresee dependable excluded on going negotiation with potential landowners for joint development are still in Progress.
Consumer spending remains a key challenge in the retail industry with many continuing to hold prospects.
Moving forward, the uncertainties following the recent Brexit referendum are expected to further weigh down market sentiments globally and this will not augur well for the local retail industry.
With current projects mostly launched in Klang Valley, genuine buyers continually lead the market comparing to investors that drive the market during the market booming from 2009 to 2011.